Laura Bailey

Names::English name::Laura Bailey Kanji name::ベイリーローラ Romaji name::Beirī Rōra

Name

Kanji

ベイリーローラ

Romanization

Beirī Rōra

English

Laura Bailey

Professional Status

Born

May 28th, 1981

Age

36

Full Name

Laura Dawn Bailey

Gender

Female

Nationality

American

Residence

Los Angeles, California

Ethnicity

White

Education
Occupation

Voice Actress, Actress, ADR Director, Line Producer

Years Active

1999-Present

Employer
Notable Roles

Maka Albarn (Soul Eater)
Kid Trunks (Dragon Ball Z)
Lust (Fullmetal Alchemist (2003 Series), Fullmetal Alchemist: Brotherhood)
Shinnosuke "Shin" Nohara (Crayon Shin-Chan)
Tohru Honda (Fruits Basket)
Black Widow Natasha Romanoff (Avengers Assemble)

Personal Information

Hair Color

Brunete

Eye Color

Hazel

Homeland

Biloxi, Mississippi

Spouse(s)

Travis Willingham (M. 2011-Present)

Family

Travis Willingham (Husband)
Lauren Dawn Bailey (ベイリーローラ, Beirī Rōra; born May 28th, 1981) is an award-winning American actress who has provided voices for many anime series licensed by Funimation, as well as numerous video games and animated series. She is the English voice of Maka Albarn, the main protagonist of Soul Eater.
Biography
Edit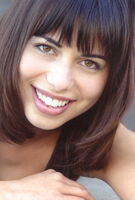 Bailey was inspired to act after watching a making of Dawson's Creek special, where they interviewed Katie Holmes.[1][2] She attended the theatre program at the Collin County Community College (Quad C) in Plano, Texas,[1] where she participated in productions of Suburbia, Through a Glass Onion, and Don't Rock the Jukebox.[3] Kent Williams, who was working as an actor for Funimation on Dragon Ball Z, spotted Bailey at one of the plays and invited her to audition.[4]
Personal life
Edit
In 2007, she moved to Los Angeles.[5] In 2011, she married fellow actor Travis Willingham.[6] They currently live in Los Angeles.[7] The two also enjoy playing the video games in which they act, such as Street Fighter, in which Bailey voices Chun-Li.[sourcing needed]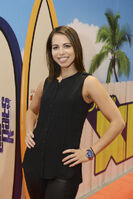 Bailey has voiced more than 200 characters. Beginning her voice acting with Funimation, her first roles were in Dragon Ball Z as Dende, Kid Trunks, and Marron.[4] Later, she would voice characters in the 2001 dub of Dragon Ball, including Chi-Chi.[8] Coincidentally, she would later play Trunks's father, Vegeta (as a child), in Dragon Ball Z Kai.[9]
She later voiced the starring character Marlene Angel in Blue Gender,[2][10][11] Keiko Yukimura in YuYu Hakusho, Tohru Honda in Fruits Basket,[4] Lust in Fullmetal Alchemist and Fullmetal Alchemist: Brotherhood, and Sana Kurata in Kodocha.[12]
Bailey had been working with Funimation for about four years before she became an ADR director. The first major series she directed was Gunslinger Girl, in which she also voiced Henrietta.[12][13] She also co-directed parts of Kodocha.[12] She directed Blue Gender: The Warrior[12] and some episodes of Detective Conan (dubbed under the title Case Closed).[12] She became a line producer for Shin-Chan, where she voices the title character Shinnosuke "Shin" Nohara.[12] For Shin-Chan, Bailey won the 2008 Best Voice Actress Award in English from the Society for the Promotion of Japanese Animation.[14]
While in Los Angeles, Bailey has continued to voice characters in numerous anime: Schrödinger in Hellsing: OVA;[4][15] Anko Mitarashi, Kushina Uzumaki, and others in Naruto;[9] and Hiyori Sarugaki, Mashiro Kuna, Tier Halibel, and others in Bleach.[9]
Also in Los Angeles, Bailey has acted in numerous United States animated series: the Black Widow Natasha Romanoff in Avengers Assemble and other Marvel and Disney animated series and video games;[9] Lagoona Blue in Monster High;[16] and numerous roles in various DC Comics animated films.[9] She also dubs Tressa and Serena in Winx Club[17][18] and voices Amber in RWBY.
Bailey has an extensive career in video games, acting in more than 100 video games. Her roles include Rayne in BloodRayne, Chun-Li in Street Fighter,[9] the Female Protagonist and Rise Kujikawa in Persona,[9] Blaze the Cat in Sonic the Hedgehog, Lucina in Fire Emblem Awakening, Serah Farron in Final Fantasy XIII,[9] Serana in The Elder Scrolls V: Skyrim – Dawnguard, Spartan Olympia Vale in Halo 5: Guardians (which included motion capture of Bailey),[19] and Jaina Proudmoore in World of Warcraft.
Bailey also has appeared in numerous live-action television series, films, and web series. She co-stars with her husband Travis Willingham in the 2003 film Prison-A-Go-Go!, a low-budget, action-comedy B-movie, and the web series Critical Role.
Soul Eater VoicingEdit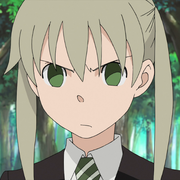 Main article: Maka Albarn
Bailey voices the protagonist of the first Soul Eater anime series, Maka Albarn, a young meister at the Death Weapon Meister Academy and determined to face fear no matter what. Bailey is currently the only English voice actor for the character; she reprised her role as Maka in Soul Eater NOT!
Kent Williams, who saw Bailey in a play and encouraged her to audition for Dragon Ball Z, is also the English voice for Sid Barrett.
While working at Funimation, Bailey was roommates with Colleen Clinkenbeard, who is the English voice artist for Marie Mjolnir.[20]
Bailey's husband, Travis Willingham, also acts in the Funimation English dub for Soul Eater as Free. Bailey and Willingham have acted together in numerous series, including Avengers Assemble as Black Widow and Thor along with fellow Soul Eater actor Troy Baker (Excalibur) as Hawkeye and Loki, and Critical Role along with fellow voice actors Matthew Mercer and Sam Riegel.
The first time Bailey met her co-star Micah Solusod, the voice of Soul Eater, was when recording the Funimation Blu-Ray and DVD commentary for Episode 7; the two had not met each other during the actual dubbing of all 51 episodes.[21]
Bailey was the first English voice for Dende in Dragon Ball Z. The character would later be played by Maxey Whitehead, the voice of Crona, in Dragon Ball Z Kai.
References
Edit